The Vista Series offers the same immersive indoor golf experience as TruGolf's high-end golf simulators—for a fraction of the cost. The Vista series The Vista Series offers technology you won't find with any competitor. The series features a revolutionary new tension system, resulting in an impact screen that is held firmly in place for a clear, crisp image.
The matte-box design blocks ambient light and gives the Vista Series the same image quality as high-end golf simulation units, but for a much lower price.
The lightweight aluminum frame makes this TruGolf's most portable unit. Each simulator comes equipped with a durable travel bag for mobile convenience.
More epic than a portable option, but less commitment than a Built-In model, Free-Standing offers the best of both worlds.
These simulators are best experienced as a permanent part of your home or business, but if you ever move out, you can still take your simulator with you.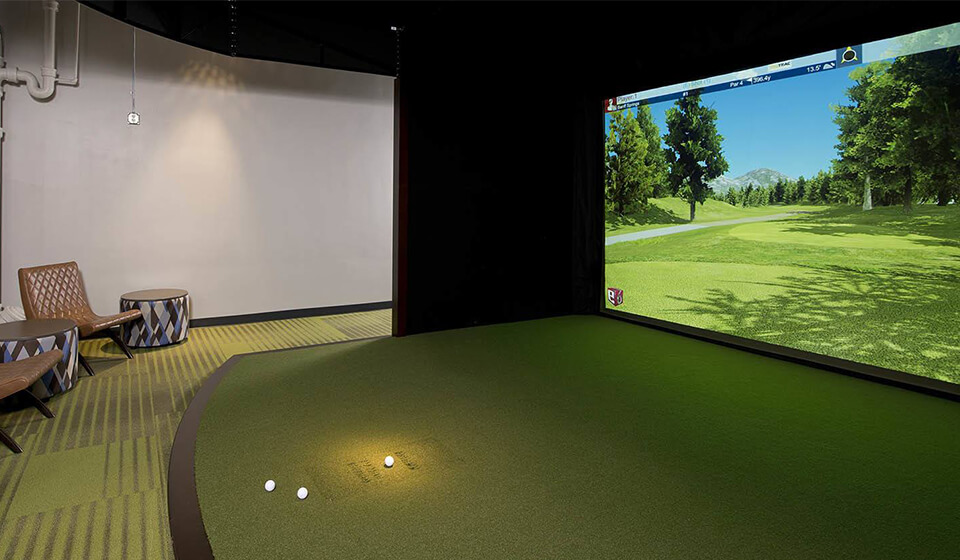 The Premium
This simulator features sound dampening panels to limit the noise, making it possible for you to practice anytime.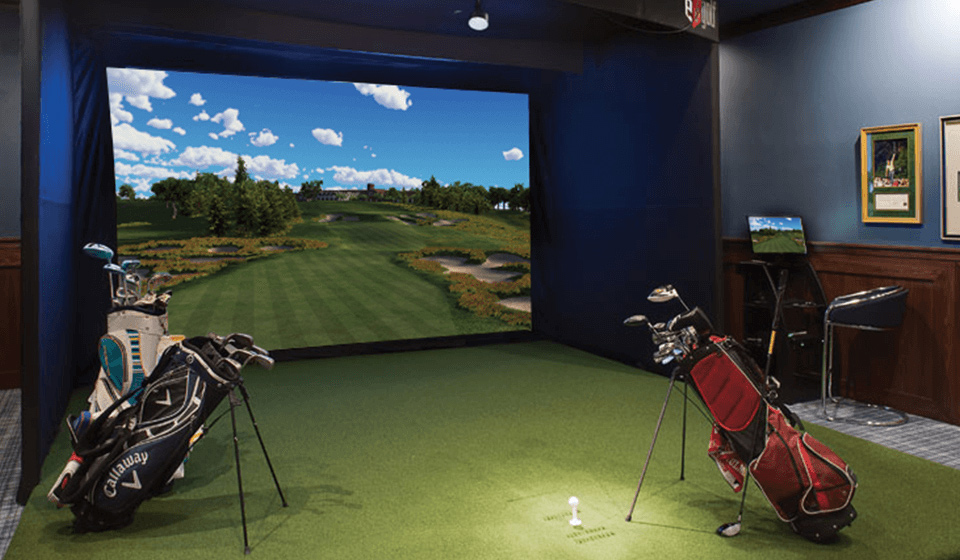 The Signature
Perfect your swing at home with the same analytics trusted by professionals.
For the most committed players, Built-In is the only way to go. This permanent fixture in your home will help you up your game even in the coldest winter months.
These models can also function as entertainment centers—if you can ever bring yourself to watch a movie instead of playing a round.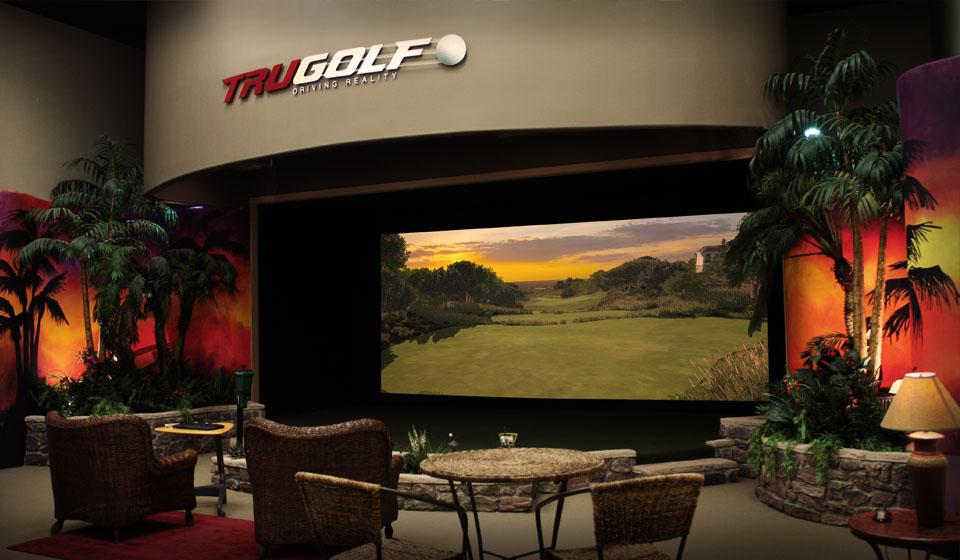 The Horizon
With this unit, there is no limit. With optional 4K upgrades, you can be sure that if you settle for nothing less than the best, the Horizon is the model for you.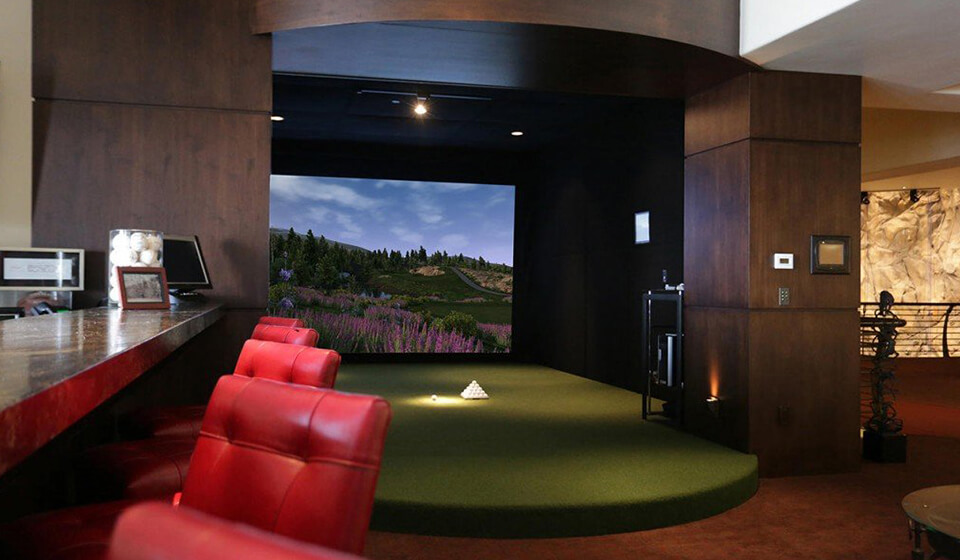 Custom Built-In
Dream big. If you want something special from your simulator, we can make it happen.
Experience Our Simulators
The Technology powering TruGolf:
The E6 CONNECT software.
E6 CONNECT is the highest-quality, most lifelike and customizable golf software ever created. Use it with launch monitors to teach or train on the driving range, to compete in leagues and online events at a commercial facility, or just play fun games at home with friends and family.
E6 CONNECT features stunning 4k graphics and more flexibility, customization and control than ever before. What makes our new generation of golf software truly revolutionary is its massive network designed to connect golfers around the world, from private peer-to-peer play to custom to global tournaments.